In times of old when I was new
And Hogwarts barely started
The founders of our noble school
Thought never to be parted:

United by a common goal,
They had the selfsame yearning,
To make the world's best magic school
And pass along their learning.

'Together we will build and teach!'
The four good friends decided
And never did they dream that they
Might some day be divided,

For were there such friends anywhere
As Slytherin and Gryffindor?
Unless it was the second pair
Of Hufflepuff and Ravenclaw?

So how could it have gone so wrong?
How could such friendships fail?
Why, I was there and so can tell
The whole sad, sorry tale.

Said Slytherin, 'We'll teach just those
Whose ancestry is purest.'

Said Ravenclaw, 'We'll teach those whose
Intelligence is surest.'

Said Gryffindor, 'We'll teach all those
With brave deeds to their name,'

Said Hufflepuff, 'I'll teach the lot,
And treat them just the same.'


These differences caused little strife
When first they came to light,
For each of the four founders had
A house in which they might

Take only those they wanted, so,
For instance, Slytherin
Took only pure-blood wizards
Of great cunning, just like him,

And only those of sharpest mind
Were taught by Ravenclaw
While the bravest and the boldest
Went to daring Gryffindor.

Good Hufflepuff, she took the rest,
And taught them all she knew,
Thus the houses and their founders
Retained friendships firm and true.

So Hogwarts worked in harmony
For several happy years,
But then discord crept among us
Feeding on our faults and fears.

The houses that, like pillars four,
Had once held up our school,
Now turned upon each other and,
Divided, sought to rule.

And for a while it seemed the school
Must meet an early end,
What with duelling and with fighting
And the clash of friend on friend

And at last there came a morning
When old Slytherin departed
And though the fighting then died out
He left us quite downhearted.

And never since the founders four
Were whittled down to three
Have the houses been united
As they once were meant to be.

And now the Sorting Hat is here
And you all know the score:
I sort you into houses
Because that is what I'm for,

But this year I'll go further,
Listen closely to my song:
Though condemned I am to split you
Still I worry that it's wrong,

Though I must fulfil my duty
And must quarter every year
Still I wonder whether Sorting
May not bring the end I fear.

Oh, know the perils, read the signs,
The warning history shows,
For our Hogwarts is in danger
From external, deadly foes

And we must unite inside her
Or we'll crumble from within
I have told you, I have warned you …
Let the Sorting now begin.
Happy back to Hogwarts weekend everyone (and in the US its still the weekend thanks to Labor Day)! One of my favorite traditions is making Butterbeer and watching the first Harry Potter on September 1. What makes this weekend even more amazing is that this chapter coincides with this weekend, couldn't have panned it any better (and I didn't lol). While a lot can be said about this chapter… we meet one of the worst, all-time most hated, characters ever… I thought the new song of the Sorting Hat stood out the most. Let's break it down a little..
The first few stanzas give us some backstory on the Founders of Hogwarts. Like anything begins, everyone has these good intentions. They all have a desire to stick together until the end.
Then we hear what each Founder prized the most: Slytherin- pureblood; Ravenclaw- intelligence; Gryffindor- bravery; Hufflepuff-treating everyone the same. They compromise, create some houses that fits their desires. Everyone is happy, the house system works. Then like any good thing (just being cynical) shit begins to hit the fan, the Houses begin to fight and Slytherin leaves.
Sorting Hat then goes on to give everyone a warning: even though the Hat must sort them all, Hogwarts must stay united.
This is a lot like anything in life: law school, friend groups, new ventures, etc. When things begin everyone is on the same page, its start full of hope and wonder. Then as you move through and decisions need to be made, people's priorities start to surface. You try to work around those priorities, but in the end someone always ends up getting pushed out and you all go your separate ways.
How do I know this to be true? I found myself on the pushing people out side of the equation back when I owned Fueling the Fire books and then again when I was a co-founder of Project Love Las Vegas. In both of these situations I didn't like what my partner in these ventures was prioritizing so I did things my way and edged the other person out… which was silly because both ventures ended up falling apart with me.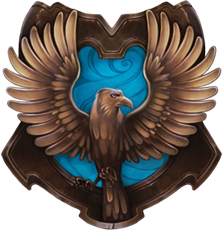 The morale of the story is that we each bring something unique to the table and better yet, we each need what the other brings to the table. How does this relate to law school? Well that's simple, those on the Trial path (Public Defenders and District Attorneys included), those on the Transactional path, and those in between all need each other, yet seem somewhat disconnected.
The Sorting Hat's warning reaches far past our personal lives and the walls of the law school. In our country in general we need to stand united, and yet, we still don't. But things can change with small acts of understanding and kindness. 
If we all just ask each other about our varying opinions and instead of arguing extend an arm of understanding. Sure, we aren't going to agree with each other every time. Out of the Founders I would definitely not agree with Slytherin on only teaching Pure-bloods … but I would also have ideas about how we would accept people into our school. In an ideal world we would all be Hufflepuffs… but the world isn't ideal so therefore we have to start accepting one another and learning from each other's strengths.
So take time this week to a) figure out what you believe in and then b) check in on your friends or acquaintances who may have different opinions from you. You don't have to talk about those opinions, you can just check-in to see how they are. 
Build friendships with people outside your chosen professional path or outside your norms. Not only will you be a more well-rounded person, but you will also help us move closer to the Hufflepuff utopia.
Until Next Time,
Mischief Managed